ABOUT DEGACRYL®  
PROFOUND EXPERTISE IN SPECIALTY ACRYLICS  
The Coating and Adhesive Resins Business Line with its specialty acrylics product group offers a broad range of methacrylic products and competences for coatings and adhesives, medical and ceramics applications, and rheology modifiers.
The experience of Specialty Acrylics as one of the leading manufacturers of methacrylic raw materials extends back over more than 50 years. Evonik offers a wide range of functional methacrylic polymers trademarked under the brand name DEGACRYL®, for individual solutions in diverse applications.
SPECIALTY ACRYLICS IS YOUR PERFECT PARTNER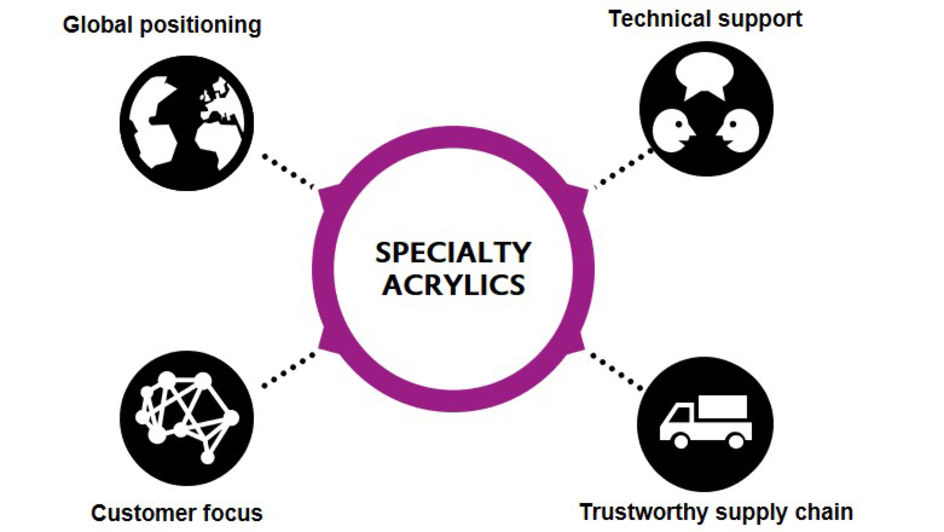 We offer consulting and support in innovation and application development, technical know-how and regulatory affairs.
Evonik also promises a reliable partnership and stability in excellent product quality, with good availability and short lead times.